Operasonic People
Rhian Hutchings – Creative Director
Rhian Hutchings is a freelance opera director, Creative Director of Operasonic, and Partnership Manager for ArtWorks Cymru. She has been working in opera for the last fifteen years and her career choices have been led by her passion for new opera and participatory work.
Her early career had a focus on directing: she spent three years as a staff director at English National Opera, and worked as a freelance director with a wide range of companies including Opera North, Raymond Gubbay Ltd, Garsington Opera, and Music in the Round.
In 2003 she began an association with Welsh National Opera when she ran the commissioning process for The Tailor's Daughter, which was performed by the Welsh National Youth Opera in 2005. In 2006 she joined the company, and was Youth & Community Director from 2007 – 2014. For WNO, she commissioned nine major operatic pieces for young people and communities, developed the Street Songs programme with communities in Wrexham and the South Wales Valleys, and created strong progression routes for young people through WNO Youth Opera.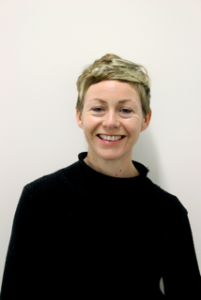 Amy Morgan – Producer
Amy has organised a wide variety of arts participation projects in schools and the community for a number of theatre companies.
Amy is new to Opera – although whilst studying as a Stage Manager one of her favourite placements was as Prop Maker on the college opera where she was tasked with making a boar's head and a string of sausages (which she was very proud of) for the banquet in a production of "L'Elisir D'Amore".
Amy is very much enjoying working as Producer with the Newport Legends Team at Operasonic and being part of a company that creates cultural opportunities that are accessible to all.
Helen Woods – Composer / Music Director – Newport Legends
Helen Woods is a composer, musical director and performer with particular expertise of working in educational and community contexts. She has composed musicals, several song cycles and all the Tiddly Proms for the National Concert Hall of Wales. For Welsh National Opera, Helen was commissioned to compose A Real Princess an opera for 4 – 5 year olds with writer/director Sarah Argent. In 2013 Helen received an Arts Council Award to develop her compositional practice and explore themes around heritage and identity.
Helen is a specialist in music for/with under fives but has experience of a wide variety of music projects and productions. She works regularly for WNO, Arts Active, Cardiff Arts in Education, Caerphilly County Borough, BBC NOW education department, Royal Philharmonic Orchestra education department and Youth Music. Helen is a published poet and a Javanese Gamelan tutor.
Richard Barnard – Composer – The Hidden Valley / Newport Legends
Richard Barnard is a composer. His music explores a relationship with nature, sound and silence, finding new connections with music of the past. He writes with clarity, lyricism and a sense of theatre, ranging from song cycles and choral music to digital installations and operas.
 Stacey Blythe – Composer – Newport Legends
Stacey Blythe is a multi-instrumentalist, singer, composer and songwriter. She performs with folk ensembles Ffynnon and Elfen. She works regularly with touring company Adverse Camber and has also led and created projects for Ty Cerdd, National Dance Theatre Wales, Nofitstate Circus, The Rubicon, English National Ballet, Welsh National Opera, Theatre Ffynnon, The Touch Trust, Theatre Iolo, Swansea Festival, and the RWCMD – where she works as a Music Director. www.staceyblythe.com
Martin Riley – Writer – The Floodgates
Martin is a creative director of Alive & Kicking Theatre Leeds. His writing spans theatre, television and opera and has been BAFTA, RTS and British Composer Awards nominated several times. His work is grounded in his experience of performing in schools, in pubs, at festivals, and in Leeds Market. www.aliveandkickingtheatrecompany.co.uk
Stephen Deazley – Composer – The Floodgates
Born in Belfast, now living in Scotland, Stephen Deazley is a composer and renowned educationalist. Widely acknowledged across the UK as a champion of music for children and young people, Stephen is a former director of education for the Scottish Chamber Orchestra and a recipient of a British Academy of Composers Award for his education and community work.
Music theatre commissions include youth operas for Scottish Opera and Welsh National Opera (2011), a gothic mini-opera performed on a bus for Sound Festival (2012), a music and film commission for Glasgow Music, a cabaret work for the cellist and singer Matthew Sharp, and a dance commission with choreographer Andy Howitt, premiered at Dance Live 2012.
Stephen works extensively with Love Music, leading the Love Music Community Choir and creating a range of music participation projects, such as PunkIt! – a mass percussion project for schools – and The Little Book of Monsters – a songbook for young voices which was performed by over 2500 young people in 2013.