An operatic space voyage through the history of human transport…
for children aged 6 – 12 years old and their families!
Captain Houston and Lieutenant Schmidt are counting down to take off. But something goes horribly wrong! Join them as they spin back in time and see cars, lorries, bikes, balloons and boats from their amazing spaceship.
What will they learn about vehicles and what will they learn about each other? How will they get back to their own time? Come along on our operatic space voyage and find out!
Cast: Charmian Bedford, Luci Briginshaw, Peter Martin, Simon Wallfisch
Composer – Martyn Harry / Director – Rhian Hutchings / Designer – Bethany Seddon
Tuesday 3rd March 2020 – The Riverfront, Newport
tickets.newportlive.co.uk / 01633 656679
1pm – Schools Show / 6.30pm – Family Show
Friday 27th March 2020 – Cornerstone Arts Centre, Didcot
cornerstone-arts.org/whats/vehicles / 01235 515144
11am – Schools Show / 1pm – Relaxed Show / 6.30pm – Family Show
Vehicles Programme
Vehicles Classroom Work Scheme Resource for Teachers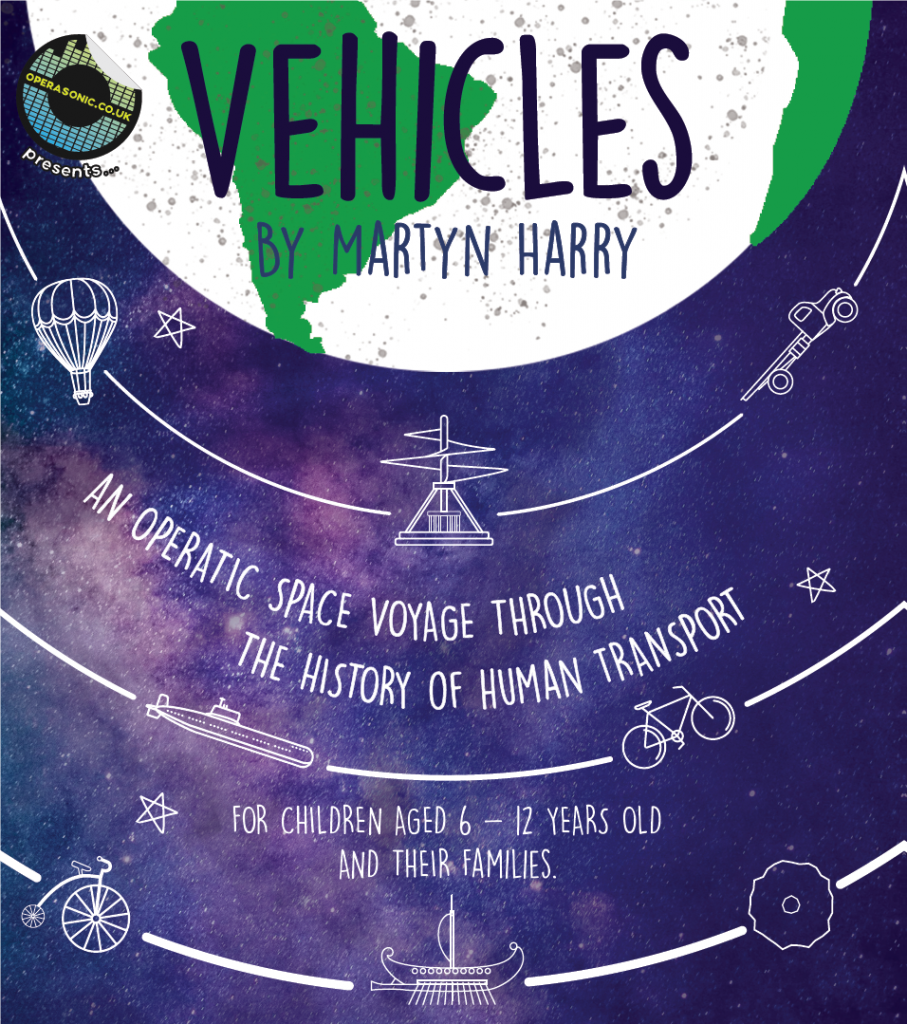 Funded by Oxford University, the John Fell Fund, Torch Research Centre and Action Transport Theatre.